Digital Health Innovation
Over 1,000 therapists nationwide, digital health clinic,
evidence-based provider training.
Healthcare Innovation Driving Clinical and Business Success
The one resource for all things myofascial release (MFR) including a directory of over 1,000 John Barnes trained MFR therapists, an MSK virtual health app, and community resources.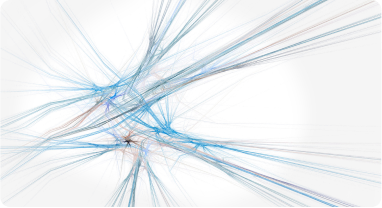 A digital health clinic for back pain. On-demand coaching, personalized treatment plans, anytime access. Patients get better and stay better for a lot less time and money.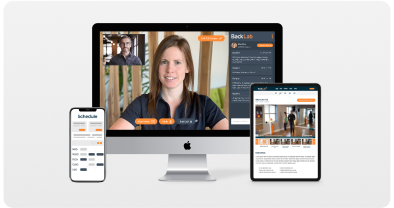 Provider training in evidence-based, formulaic clinical pathways for people in pain. Based on Dr. Mark Barnes' somatic science of change approach: physical, behavioral and emotional.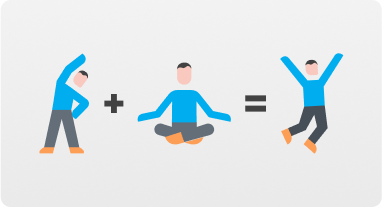 We connect patients looking for Myofascial Release Therapy (MFR) treatment with providers who have trained with renowned physical therapist and teacher John F. Barnes. There is no better place to promote a Myofascial Release practice and receive qualified patient referrals seeking MFR. In 2022, the Directory saw over a million unique visitors, delivered 174,000 patient leads to providers and generated an estimated $6.2 million in new revenue for its subscribers. In addition to qualified leads, providers can boost their practices with Barky Health's telehealth app. We help MFR practices become a "hybrid" clinic. In-person treatment with telehealth patient support and guidance. More clinic revenue, stronger and more loyal patient relationships.
BackLab is a Boulder based digital health clinic for back pain. patients have in-person and online access to their physical therapist, personal health coach, and activity plan to help them get better and stay better from back pain. BackLab provides one-on-one, hands-on therapy sessions including myofascial release and guided exercise therapy. Getting better from painful conditions requires a shift in daily behavior. We know that making lifestyle changes can be challenging, so our health coaches are trained in our clinically proven coaching methods to help patients reach their personal goals. How? We combine our evidence-based behavior change models with our tech enabled engagement support system to build patient motivation and confidence along their health journey.
Getting better from chronic musculoskeletal (MSK) conditions is not just about exercises, not even close. It's accomplished by addressing the whole human being; the way we move, the way we think, the way we respond to stress, and our motivations. Its about creating change. We teach providers how to facilitate the body's inherent ability to self-correct, address the root causes of pain, and have greater clinical impact.
Dr. Barnes has developed a system of care that is formulaic, yet dynamic and personal. It is founded on a cybernetic view that human systems are in a constant state of change, they are fluid, always striving towards homeostasis. Given the right input, the system will reset. We take a three-tiered clinical approach to treating pain. We combine orthopedic, behavior change, and neuroscience to create simple, personalized evidence-based care pathways. Dr. Barnes and his team have developed clinical training of this approach for providers to advance their practice methods and achieve greater clinical outcomes.

Barky Health is a company of Dr. Mark Barnes which serves as a launch point for MFR Health, BackLab, and his provider training and education courses.
2516 Broadway Suite 200, Boulder, CO 80304