Science based approach to resetting the body's restorative mechanisms for musculoskeletal health and well-being
Dr. Mark Barnes, in his 30 plus years as a clinician, has developed his evidence-based approach for the treatment of musculoskeletal conditions.
The SOMA and Dr. Barnes' Science of Change
Getting better from chronic musculoskeletal conditions is not just about exercises, not even close. It's accomplished by addressing the whole human being; the way we move, the way we think, the way we respond to stress, and our motivations. Its about creating change. When we help facilitate the body's inherent ability to self-correct, we are affecting to root cause of these issues.
Dr. Barnes, with the help of Dr. Mark Aloia, has changed the paradigm. He has developed a system of care that is dynamic and formulaic. Personalized therapeutic plans are developed based on the unique physical, behavioral, and resilience needs of each patient. We take a three-tiered clinical approach to treating pain. We combine orthopedic, behavior change, and neuroscience to create simple, personalized evidence-based care pathways. Our unique, behavior-first approach to treating pain aims to educate patients about their specific condition and what behaviors in their daily lives are causing the pain to manifest in the first place.
By better understanding the source of pain, and how one can modify their habits and therapeutic activities in simple ways, patients not only recover faster, but have the confidence, motivation, and life long skills to keep it away — for good.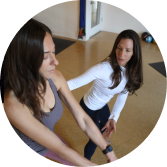 Somatic Reboot Level 1
Provider training in evidence-based, clinical pathways for people in pain. Based on Dr. Mark Barnes' somatic science of change approach, training modules include; fascial-nervous system, vagus nerve, breathing, hydration, mobility and movement, and blood-sugar balance.
Coming February 23rd-25th, 2024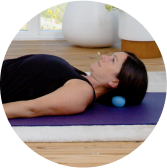 Fulcrums and Anchors
Fulcrums and Anchors is a series of spinal joint mobility activities using various props and hand-holds sequenced to re-establish proper alignment, balance, and optimal functioning for patients with neck, upper back, and low back pain.
Coming October 2023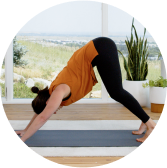 Down Dawg
Dr. Mark Barnes considers down dog one of the most comprehensive therapeutic activities available to address most of what ails the human on a daily basis. Learn the mechanical, physiologic, and metabolic changes that occur with consistent performance of this skill.
Coming October 2023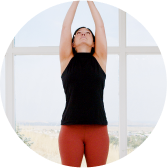 Long and Tall
The startle reflex is the most common physical reaction we have as humans to stress and trauma. Learn the formulaic approach to reversing this reflex and a series of therapeutic activities to re-establish balance in the postural movement system.
Coming October 2023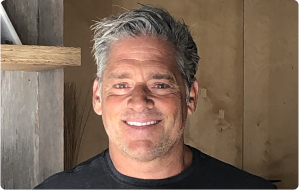 Founder and President Barky Health
Dr. Mark Barnes is an Exercise Physiologist and Doctor of Physical Therapy with over 30 years of clinical experience. The son on John F. Barnes PT, visionary and leading expert in myofascial release, Mark followed in his father's footsteps to advance and innovate care delivery and business models in the field of physical therapy.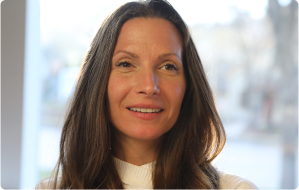 Fascial Fitness Coach, ELDOA Trainer, HLC
With over 25 years of personal experience and coaching 1000's of clients, Nikki has discovered that addressing fascia and nervous system health is the key to deep cellular healing. She combines science, experience, and wisdom to curate customized paths for her clients while addressing breathing, stress, movement, nutrition, hydration, and sleep.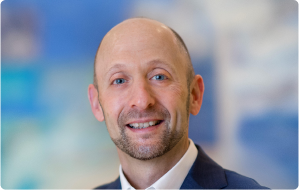 Psychologist, Leading expert in behavior change
Dr. Aloia is Associate Professor of Medicine at National Jewish Health in Denver, CO. He has also been on the faculty at the University of Rochester and at Brown University as a prominent health researcher. Dr. Aloia has studied health behavior change for the past 25 years and maintains NIH funding with over $15M in funding to study health behavior change.

Barky Health is a company of Dr. Mark Barnes which serves as a launch point for MFR Health, BackLab, and his provider training and education courses.
2516 Broadway Suite 200, Boulder, CO 80304